Frequently Asked Questions
Having a strict "black and white" rain check policy isn't something we're comfortable with here at Beachwood. As we know, Mother Nature's mood is quite mercurial at times.
"If you tee off in the rain, then no rain check will be issued." That doesn't seem fair to us.
"Tee off on hole #1; a nine hole rain check will be issued, tee off hole #10; NO rain check will be given." That's pretty harsh too.
Moral compasses and common sense should prevail in these matters. We promise to be fair and honest with you; and in return, we ask that you be fair and honest with us.
Beachwood's dress code is quite lenient, comparatively, although we do have a few rules to maintain some sense of decorum. Men are not allowed to play wearing tank tops or sleeveless t-shirts (muscle shirts). Cut-off jean shorts are also not permissible for men or women. Blue jeans and t-shirts are allowed provided that they are clean and presentable. Women can wear just about anything, including tank tops. In recent history we've only had to say something to one woman, and that was when she was spotted playing in a bikini top.
Walking is NOT permitted at Beachwood at any time during the year. Carts are always required and therefore, all rates on this website and all rates quoted over the phone include cart fee.
Beachwood permits golfers to bring personal coolers to the course, provided that they fit easily into the basket on the golf cart. Don't worry if you forget, though. We have a grill, snack bar and a fully stocked beverage cart out on the course everyday!
When visiting the North Myrtle Beach area, you'll find that policies regarding junior golfers vary greatly from golf course to golf course. We recommend calling ahead when playing other courses (although we don't know why you would play anywhere but Beachwood) to get each individual course's junior policy. Our policy follows, along with some scenarios that we see every year to help better explain and avoid confusion at check-in.
Junior golfers age 16 and under play for just $15 (18 holes) or $10 (9 holes), one per each paid adult, from Memorial Day weekend through Labor Day weekend and after 10:00am only. No further discounts are available.
Scenario #1 – Father comes in with two juniors, ages 16 and 12. The sixteen year old has a valid driver's license, so Dad pays for himself and one of the juniors; remember one junior plays for $15 (18 holes) or $10 (9 holes) per each paid adult, and they're good to go.
Scenario #2 – Dad comes in with two juniors, ages 13 and 10. When we tell Dad that you must have a valid driver's permit or license to drive the golf cart he says, "No problem. My kids will take turns walking, or we'll all just ride in one cart." One problem… well, two problems – we don't allow walking and only two players are allowed to ride on a cart. Dad's only options at this point are to get paired with a single golfer old enough to drive a cart, or call Mom, Grandma, uncle Charlie, etc. and have them come along to drive the other cart. Beachwood charges $20 for non-playing riders, or in this case drivers, if an extra cart is not required.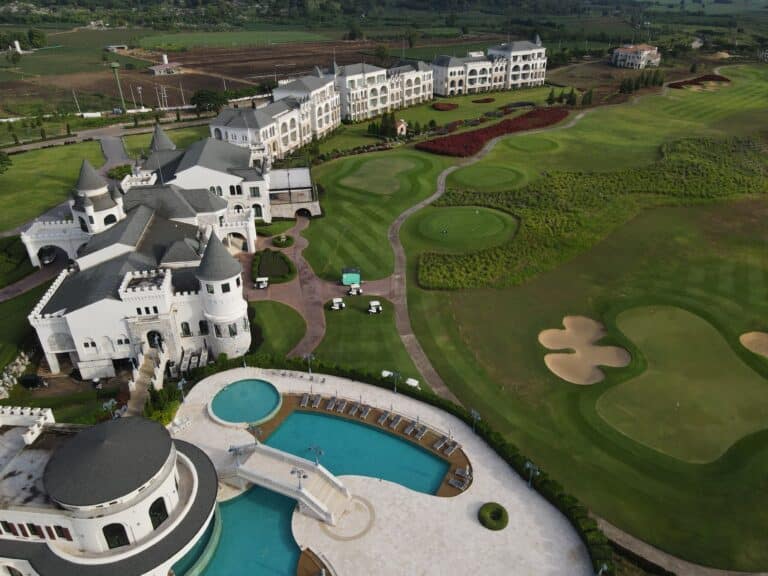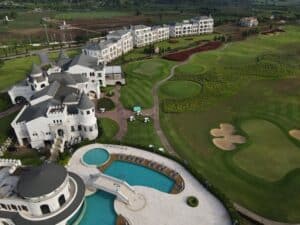 Nestled along the stunning coastline of South Carolina, Myrtle Beach is a golfer's paradise. With its mild climate, lush green fairways, and breathtaking ocean views,
Read More »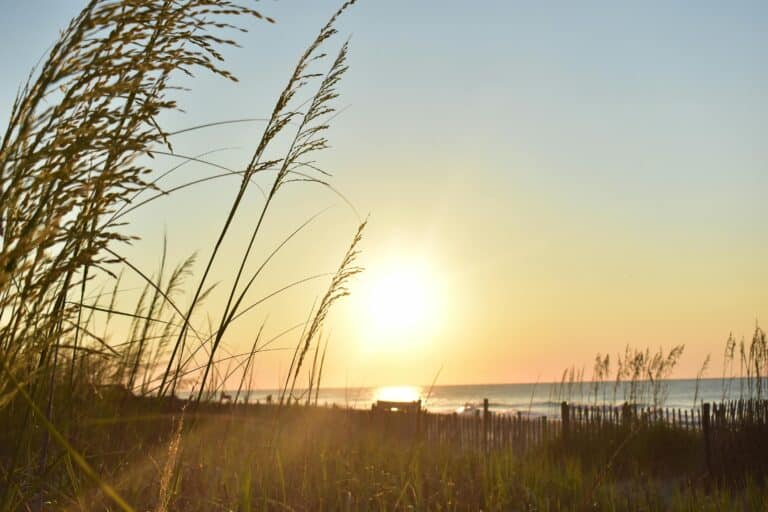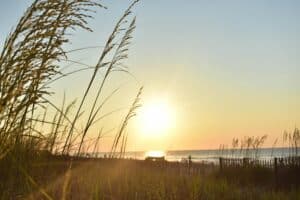 North Myrtle Beach, a captivating coastal jewel in South Carolina, beckons golf aficionados with its idyllic blend of pristine ocean vistas, an abundance of world-class
Read More »